Erik's First Encounter with the Beach
Our short holiday in Amanzimtoti represents Erik's first time by the sea.  These images were taken when we arrived on Friday 15 January 2010, just after we unloaded our baggage from the vehicle.  We went for a casual stroll along the main beach (no swimming).
This picture below is just about one of the first pictures of Erik on the beach (we have walked from the stairs in the background).  He is just smiles all round.  Dis lekker by die see!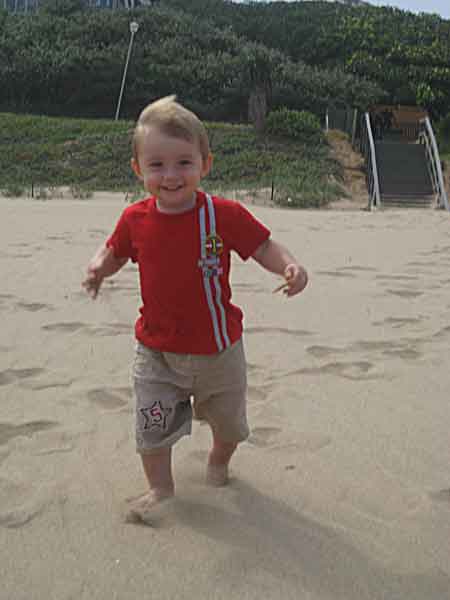 Erik is swinging on Grandpa Willie's arm.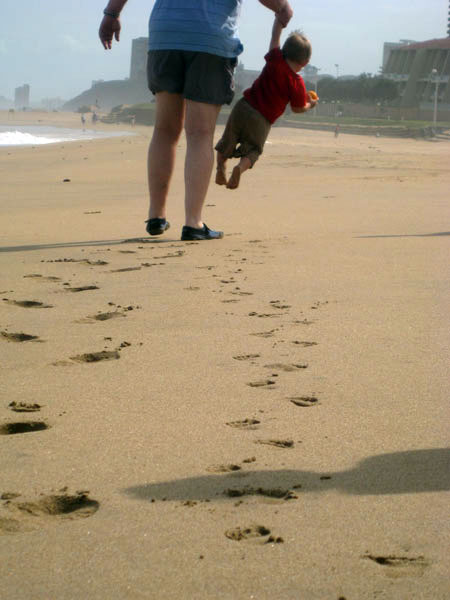 Adele and Daleen is enjoying it too.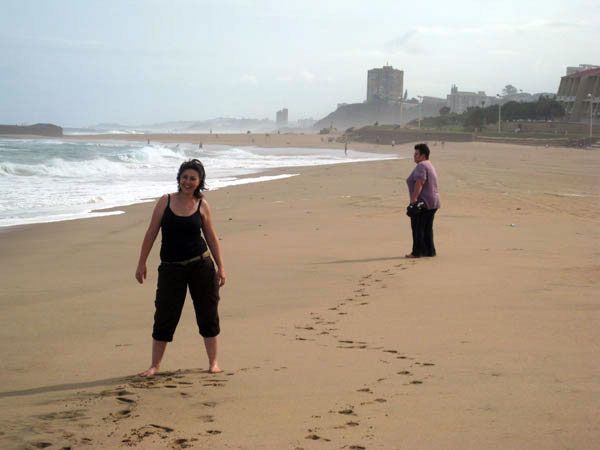 Of course, walking on the beach makes a lot of footsteps, soon to be washed away.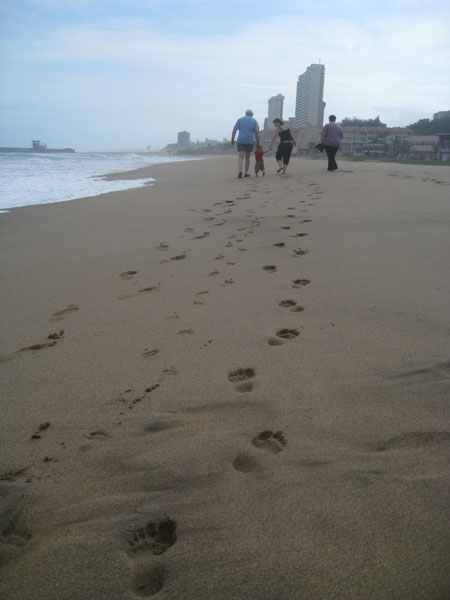 Me and Erik enjoying a moment just staring out across the mighty ocean.