Below is some photos from Erik's first vacation by the sea.  Erik is growing up so fast, and is repeating words that he hears.  One has to be careful what you say!  So we tried to teach him to say "see" (sea).  And he is trying very hard, pronunciating it without the "s".  It sounds something like "kee" when he says it, and it is just lovely to hear him say it.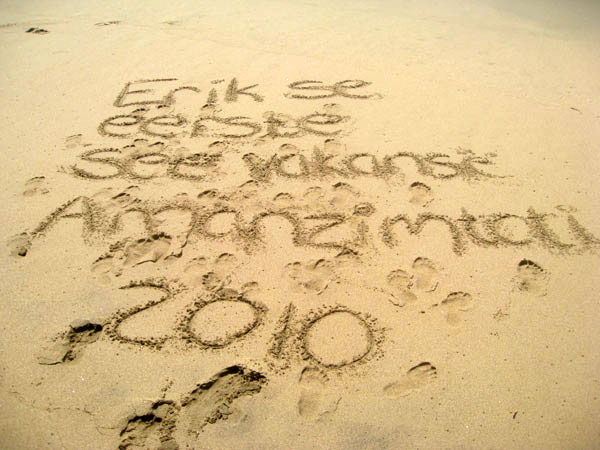 Erik is not scared of the water at all.  Even with the waves crashing on him (yes yes, we are only playing in the very shallow water) and getting some of the salt water in his mouth, he just says "nog", "nog!" (more, more!).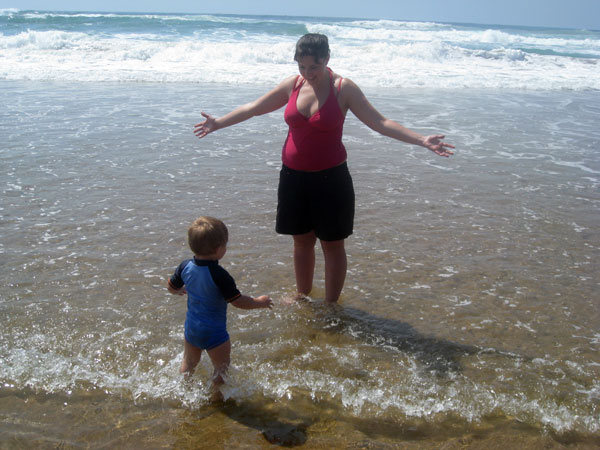 He enjoys just sitting in the shallow water and getting his feet buried when the water runs over it.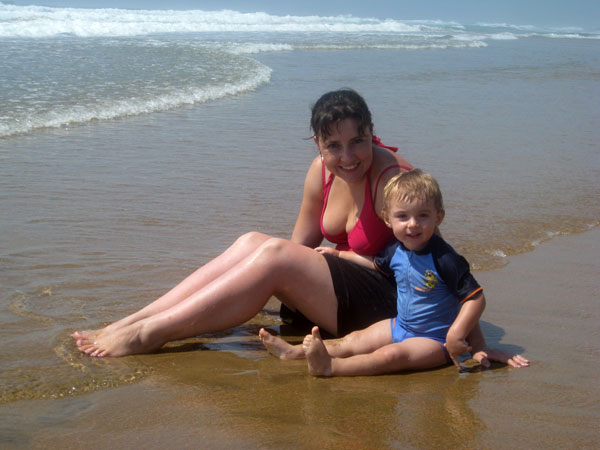 And it is great fun to play in the sand and to help dig holes and build sand castles.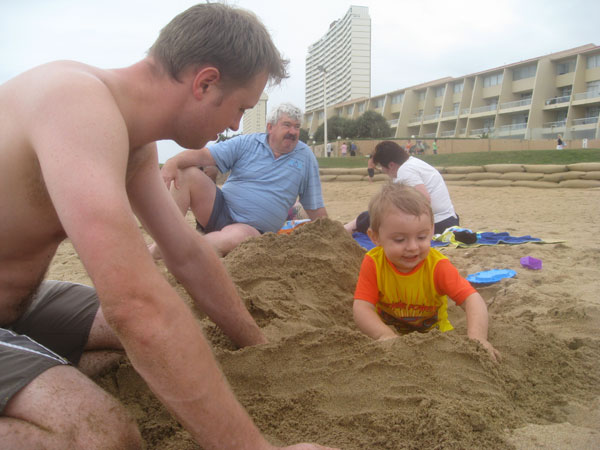 If you work so hard digging a hole, surely you should be allowed to sit in it, not so?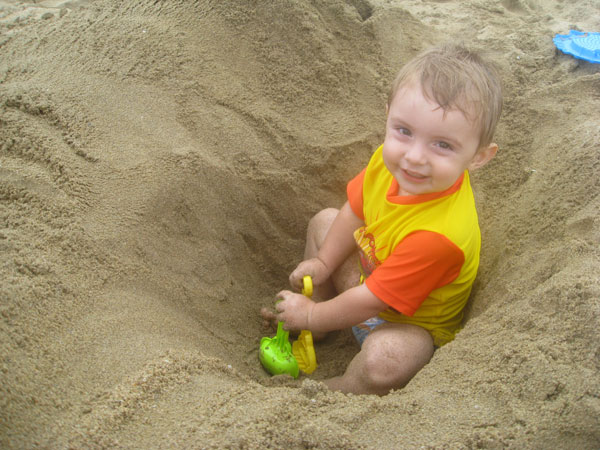 Or you should be allowed to bury your father in it…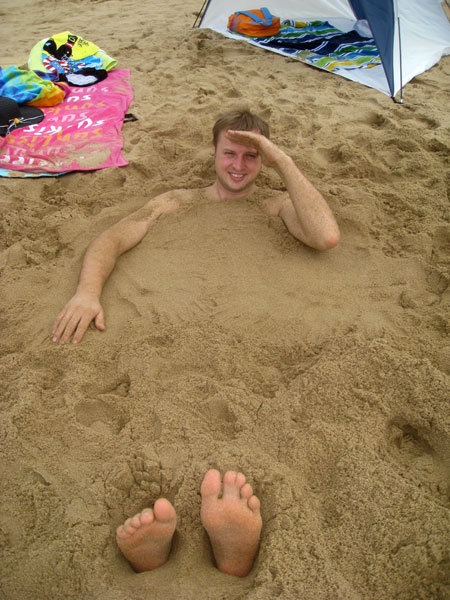 "Kom oupa, kom ons gaan hardloop op die strand!"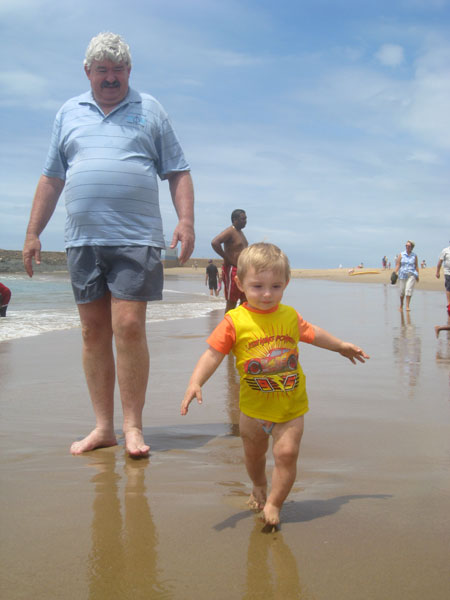 "O, maar dis lekker in die water!"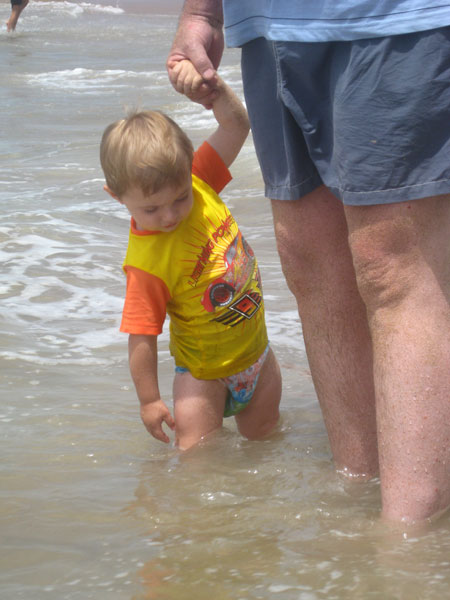 When it gets cold and the wind starts blowing (which happened on a couple of days), it is time to dress up a bit warmer and sit snugly with mom.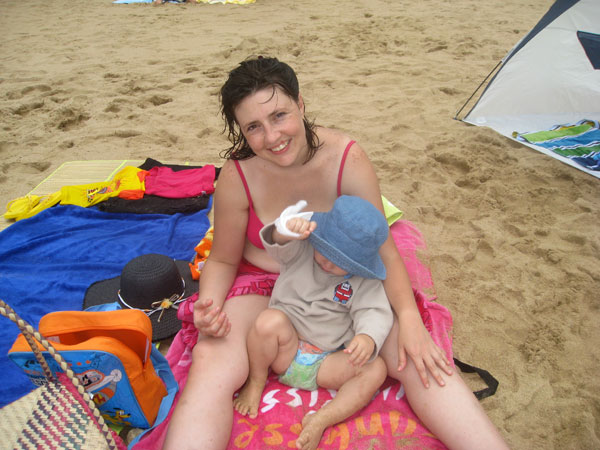 In general there were very few people on the beach (the schools started and most universities also started during our week in Amanzimtoti, so there were only a few holiday makers).  And although there were not that many lovely ladies in bikinis

, it was still very enjoyable.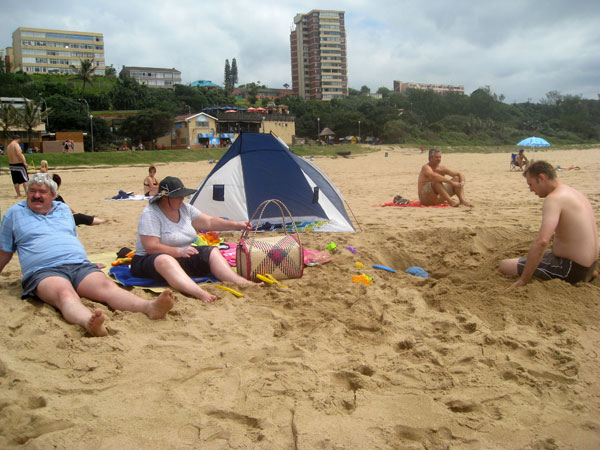 On the Sunday (which was by far also the busiest day), there was even someone flying over the beach, grabbing the attention of many of the beach goers.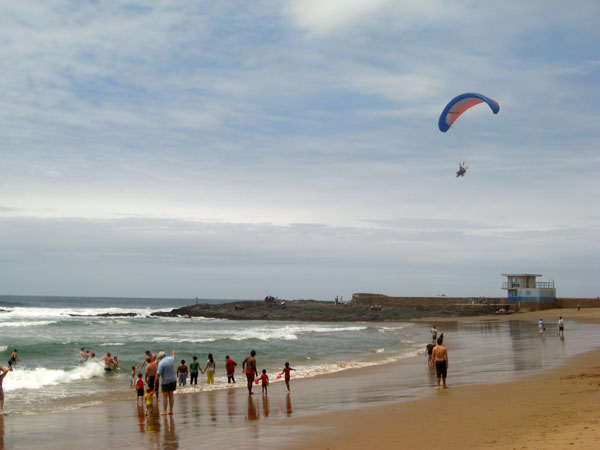 And what will an outing to the beach be without ice cream!  (And a girl in the background picture ducking not to be in the photo, shortly thereafter producing a brush to straighten the hair!)