Yesterday, on our way to Amanzimtoti, we stopped at a garage just outside Heidelberg.  There was the following sign up in front of the disabled parking: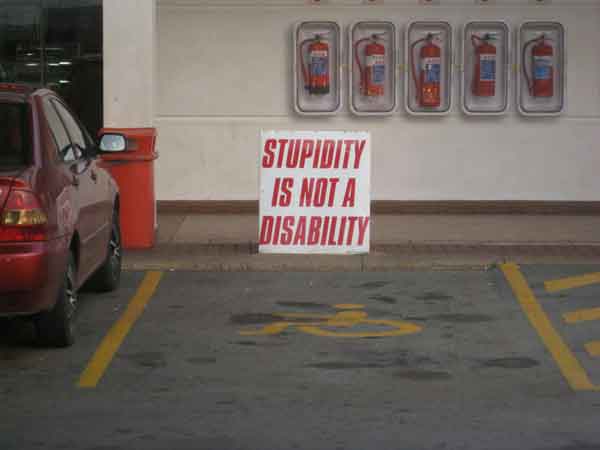 I thought it is extremely funny and I guess it doesn't really require any explanation!  But I am sure it is very effective in stopping people from misusing this parking spot.  Or perhaps not…
We stopped at the garage for something to eat at the Steers.  Unfortunately the cashiers just ignored us (they were busy cashing up) and so I had to throw my toys out of the cot to get some reaction.  But when the food arrived (we ordered spare rib), it was truly delicious, the best I have had in a long time.  And the manager offered us some free ice cream as a consolation for the bad service.
We arrived in Bethlehem, and stayed over at Adele's family, uncle Henry and aunt Meisie.  We also had a brief visit at our friends Elanze and Wessel, who moved from Pretoria to Bethlehem in December.
And this morning we headed off to Amanzimtoti, for Erik's first visit to the sea!